We are using this page to keep in touch and encourage everyone to continue to worship the Lord, pray and serve our community together whilst Public services are suspended.
You can access updates for the church on this website. Paul Crane has set up a Skype group for all Holy Trinity members to use to keep in touch. This can be used for sharing text messages in a similar way to What's App. He has sent the link to everyone who receives the notices via e-mail. If you don't receive the notices by e-mail but would like to join the Skype group please contact Paul Crane or Shirley. We are also keeping in touch with each other via text message and phone calls.  St Ann's are keeping in touch via Skype (Andrea has sent an e-mail link for this if you would like to join their Skype group, but if you haven't got the link please contact St Ann's if you would like further details)
Please Sign up with Churchwarrington Holy Week Prayer. We have been asked to pray on Wednesday 8th April.
Online Church Services
If you are missing church services there are many churches who are providing a live streaming of their Sunday service. We have listed a few links to live services on this page that members of Holy Trinity have enjoyed. If you have listened to one that you would like to add to this list please contact Anne.  Shirley (our vicar)  prepared a video message for Holy Trinity and St Ann's on 28th March which is available further down this page, she will be also be saying Common Worship Morning Prayer at 8:30 a.m. and Evening prayer at 6.0 p.m. each day, and you can join her using this C of E daily prayer link.  Next week  in the lead up to Easter, Shirley will be  pre-recording some services for  Monday, Tuesday and Wednesday of Holy Week and is hoping to do a live stream service on Maundy Thursday and Good Friday. Watch this space for more details.
You will also be able to watch Spring Harvest Home online from 13th -17th April. There is information about further down on this page.
Sunday 26th April
Holy Trinity and St Ann's Sunday service for Sunday 26 April 2020. We welcome back Fran from her placement and she reads and reflects on our bible reading. Shirley uses the local newspaper to focus our prayer for our town.
For some reason the video won't load on this page, so please click the image to the left or you tube link below to watch this week's service.
Please keep the following particularly in your prayers at this time
Her Majesty the Queen, her Government and Ministers
Our school
All who work in our Public Services
All sick in hospital, especially those close to our hearts
All those with funerals at this time
All those lonely or feeling isolated
Sunday 19th April
Shirley reflects on our current situation of isolation and social distancing, St Thomas and his need for proof, Jesus words "blessed are those who have not seen and yet have come to believe", the hope found in the empty tomb. Of Jesus, Jesus alive today, death defeated, hope restored, faith alive, doubts relieved, fear banished, love victorious.
There is also a starring role for some mushy peas.....
Holy Week
Easter Sunday
Join in with Holy Trinity and St Ann's Church Warrington Easter Sunday Service 12 April 2020
Service of Celebration of Jesus's Glorious Resurrection and victory over death. We wish you all a Happy and Blessed Easter and hope and pray that you will come to know Jesus better at this time.
"For I delivered to you as of first importance what I also received, that
Christ died for our sins in accordance with the scriptures,
that he was buried,
that he was raised on the third day in accordance with the scriptures,
and that he appeared to Cephas, then to the twelve.
Then he appeared to more than five hundred brethren at one time, most of whom are still alive, though some have fallen asleep."
1 Corinthians 15:3-6
Join in with the singing of the two great Easter Hymns and stay with us till the final slide in the silence for a message of hope.
Our Maundy Thursday and Good Friday Services will be live using Zoom. You can find more detail on how to join a Zoom meeting  by following this link to the Zoom website. You can either join with a web browser or download the app to your device. You will need a zoom meeting ID and a password which we will be circulating using our current communication networks.
The Maundy Thursday service will be at 6pm and the Good Friday service 10am.
If you would like to join in but are not part of our current communication networks and therefore have not received joining information then please contact us on our contact page or the link on St Ann's website 'Worship and keep in Touch' page under Holy Week.
+Bev (The Bishop of Warrington) has been busy preparing refections on Stations of the Cross. Please use these to assist with our Maundy Thursday, Good Friday refections. You can find them on this Diocese of Liverpool Youtube Channel link.
Palm Sunday
Shirley's message for Palm Sunday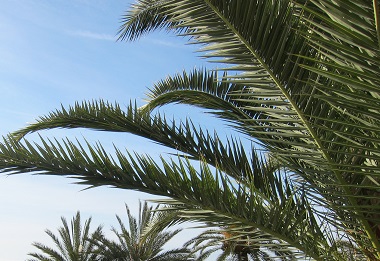 Then those who went ahead and those who followed were shouting,
"Hosanna! Blessed is the one who comes in the name of the Lord!
Blessed is the coming kingdom of our ancestor David!
Hosanna in the highest heaven!"
On Palm Sunday we remember Jesus's entry into Jerusalem.
During the lockdown we can use Dave Walker cartoons and Shirley has donated to his  tip jar to enable us to put it on our website. If you want to go to his website and download this fantastic Palm Sunday  cartoon click
this link to cartoon church.com.
The Church of England will be doing a national church service broadcast for Palm Sunday with the Bishop of Manchester. The Holy Communion service will include readings from the Archdeacon of Manchester, Karen Lund, and prayers by Lucy Hargraves from St Peter's Church in Bolton. All three recorded contributions from their own homes in keeping with the rules on physical distancing. If you would like to follow the service please click this link.
The Archbishop of York, Dr John Sentamu, will lead a national worship service from the front room of his home this Sunday as Christians across the country - and around the world - adapt to restrictions to help prevent the spread of coronavirus. The service will premiere on the Church of England's Facebook page at 9am on Sunday and be available on playback immediately afterwards.
Online Church Service Links
We have put a list of Churches streaming their services live here
Prayer
At this time it is even more important to pray. As the Archbishop of Canterbury said 'although we may not be able to pray with people in the ways that we are used to,  we can certainly pray for people.'  One way to encourage your prayer life at this time is to sign up for the LECTIO 365 prayer app. This week (starting 23rd March) is especially relevant as it is focusing on prayers for the coronavirus. The C of E also has a daily prayer on it's website and there are links to these below.
Prayer Links 
LETICO 365
LECTIO 365 is a daily devotional resource that helps you pray the Bible every day.
Written by leaders from the 24-7 Prayer movement, and produced in partnership with CWR, this resource helps you engage with Scripture to inspire prayer and shape your life.
- P.R.A.Y. -Each day, Pause to be still. Rejoice with a Psalm and Reflect on Scripture. Ask for God's help, and Yield to His will in your life. Click in the LECTIO 365 image link to find out more.
Church of England Daily Prayer
Holy Trinity is a Church of England church, in the Diocese of Liverpool, so there is a link to the daily C of E prayer which you can access by clicking on this prayer image or on this daily prayer on the Church of England website link.
Please also keep the following particularly in your prayers at this time
 Her Majesty the Queen, her Government and Ministers
 Our schools as they close for some pupils and move into a new phase
 All who work in our Public Services
 All those with funerals at this time
Resources to help you draw closer to God
Often people say they don't have time to read the Bible. Unfortunately, it seems like lots of us will be getting more free time, whether we like it or not. Wouldn't it be a shame, as a Christian, to look back on this free time and see it all wasted binging Netflix! Why not commit some of your spare time to reading God's word. On our resources page there are many resources available to encourage you to read scripture on a daily basis.  The 'Bible in one year', Bible Gateway and YouVersion  enable you to have the Bible on your phone, tablet, and computer so bringing God's Word into your daily life. Look at the Book is a new 5 - 10 minute online video resource by John Piper which aims to help us understand what the bible is saying. Premier Christian Radio also aims to bring the word of God into your everyday life through it's programs. For those who prefer a written plan, the 5 Day Bible Reading Program is a free download from Bible Class Material. For more information click this resources page link.
The Church Times is currently offering
a short-term discounted subscription.
The subscription is a £10 for 10 weeks.That includes UK delivery, and there is no obligation to renew. Cotact Shirley if you would struggle to order it and she will arrange to have it delivered. You can purchase the subscription for yourself or as a gift for someone else. Subscriber benefits:
✔ Get the paper in the post each week
✔ Read news on the go at churchtimes.co.uk
✔ Explore the digital archive
✔ Try the Church Times app for iPhone and iPad
✔ Listen to the Church Times Podcast
Spring Harvest Home
As people are unable to join together as one Spring Harvest Home family this year, the team at Spring Harvest have been working really hard to adapt and deliver the heart of Spring Harvest… direct to your living room! Spring Harvest Home, will be available online via YouTube from April 13th to 17th. Watch the video to find out more.
Online Church Service Links
We have put a list of Churches streaming their services live here
Holy
https://youtu.be/jRlfJzKkGgk